COVID-19 Update October 1, 2020
Information about Covid-19 is rapidly evolving as research is ongoing and is being published at record speed.  The information below is what we now know.
For the mother who is exposed to COVID-19 or who is COVID-19 positive:
Mother's milk contains an abundance of antibodies and other immune factors to protect her baby from harmful bacteria and viruses. In rare cases, when a mother is positive for COVID-19, the virus may appear in her milk. As indicated in this article, current recommendations are for mothers who have COVID-19 to wear a mask and wash their hands well, but to continue to breastfeed their babies! Your antibodies are an important form of protection from COVID-19. If you are unable to breastfeed, then pumping your milk to give to your baby is the next best option for infant feeding.  
For donors to the milk bank who are exposed to COVID-19 or who are COVID-19 positive:
For mothers who have abundant milk supply and who are eligible to be milk donors, we encourage you to consider milk donation once you and your household have recovered from this illness. Recent research has shown that pasteurization, done at an authorized milk bank, kills viruses in the donated milk making it safe for the sick or preterm infants at hospitals supplied by the Rogers Hixon Ontario Human Milk Bank. 
Research participation:
It is possible that following an infection with COVID-19, your milk may have an increased level of antibodies to the novel coronavirus responsible for COVID-19.  If you have had COVID-19 during pregnancy or lactation, please consider participating in our ongoing research that looks to learn more about how human milk provides protection against COVID-19. Please contact carleigh.jenkins@sinaihealth.ca or click here to learn more.
Donated breastmilk can help save a baby's life
You can help save a baby's life by donating your breastmilk to the Rogers Hixon Ontario Human Milk Bank, an Ontario-wide resource for pre-term and sick hospitalized infants.
Who Benefits from Donor Milk?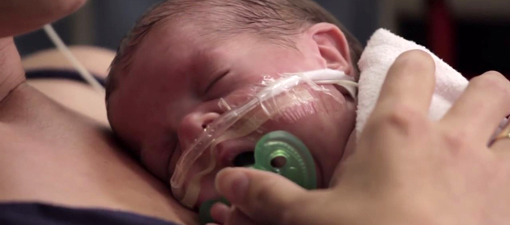 Donating breastmilk can help save a preterm baby's life by dramatically reducing the rate of a serious medical complication. There are approximately 1500 low birth weight babies in Ontario a year and 70% of preterm babies in hospitals across Ontario don't have access to a full supply of their mother's own milk, leaving them with reduced vital nutrients and protective properties.
A Gift from One Mother to Another
The Rogers Hixon Ontario Milk Bank is the only milk bank in Ontario to collect breastmilk from women, pasteurize it, and provide it to the most medically fragile hospitalized babies.