Donated breastmilk can help save a baby's life
You can help save a baby's life by donating your breastmilk to the Rogers Hixon Ontario Human Milk Bank, an Ontario-wide resource for pre-term and sick hospitalized infants.
Who Benefits from Donor Milk?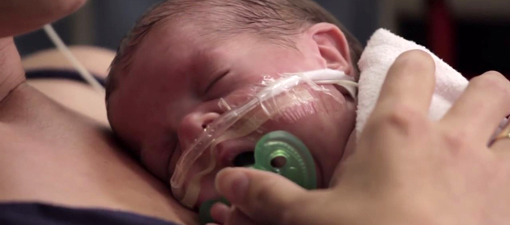 Donating breastmilk can help save a preterm baby's life by dramatically reducing the rate of a serious medical complication. There are approximately 1500 low birth weight babies in Ontario a year and 70% of preterm babies in hospitals across Ontario don't have access to a full supply of their mother's own milk, leaving them with reduced vital nutrients and protective properties.
A Gift from One Mother to Another
The Rogers Hixon Ontario Milk Bank is the only milk bank in Ontario to collect breastmilk from women, pasteurize it, and provide it to the most medically fragile hospitalized babies.