Celebrating 10 years of the Milk Bank
The Rogers Hixon Ontario Human Milk Bank, located at Mount Sinai Hospital, is a seemingly small space with an incredibly big mission.
"When the Milk Bank first opened in 2013, we had one goal in mind – to provide the healthiest start for preterm, hospitalized babies lives by providing safe, pasteurized human donor breastmilk when mother's own milk is not available, or is limited in supply," says Milk Bank Director, Debbie Stone.
Starting with three partner hospitals, Mount Sinai Hospital, Hospital for Sick Children (SickKids) and Sunnybrook, the Milk Bank has continued to grow and now supplies donor milk to 47 hospitals in Ontario, as well as Janeway Children's Hospital in Newfoundland and Labrador, and IWK Children's Hospital in Nova Scotia.
"Over the past decade, we have screened over 6,300 donors, and have steadily increased the volume of breast milk we can pasteurize to 160 litres per week, in order to support more fragile babies."
At the heart and soul of the Milk Bank are its donors and an incredibly passionate team consisting of physicians, nurse/lactation consultants and diet technicians, under the direction of Debbie Stone and Dr. Sharon Unger. April marks the tenth anniversary of the Milk Bank.
Milk Bank through the years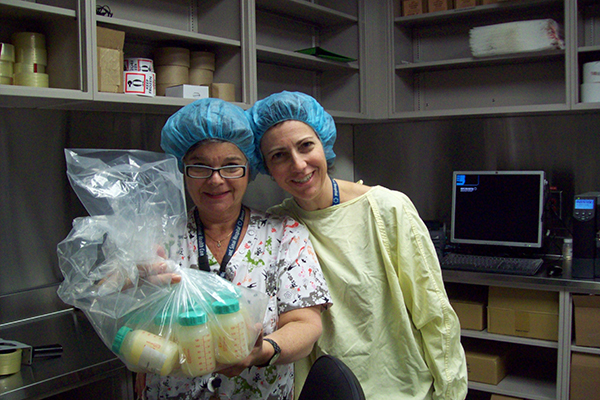 Dispensing day
The first hospital to order 10 bottles (40 ounces) of donor milk in April 2013 was SickKids. Featured in this photo are Milk Bank Director Debbie Stone and Medical Director, Dr. Sharon Unger, proudly holding the very first batch of pasteurized milk.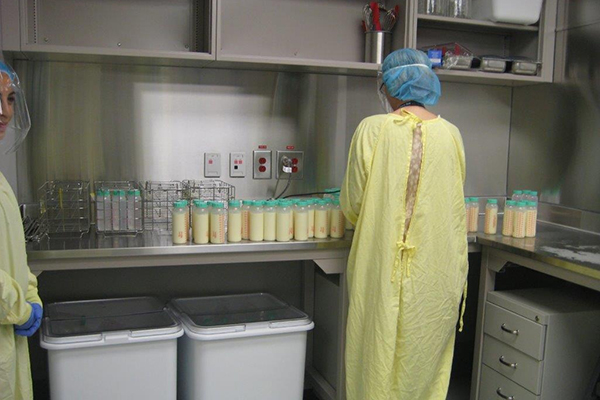 Pre-automation
Before the implementation of an automatic dispensing pump and an automated bottle sealer, the Milk Bank team poured donor milk by hand and manually sealed each bottle.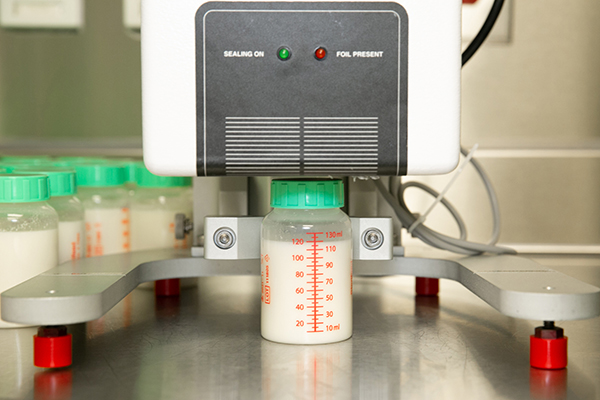 Automation
The repetitive motion of manual pouring and sealing of donor milk caused physical strain, ultimately leading to the implementation of an ergonomic, automated method of pouring and sealing donor milk in 2018.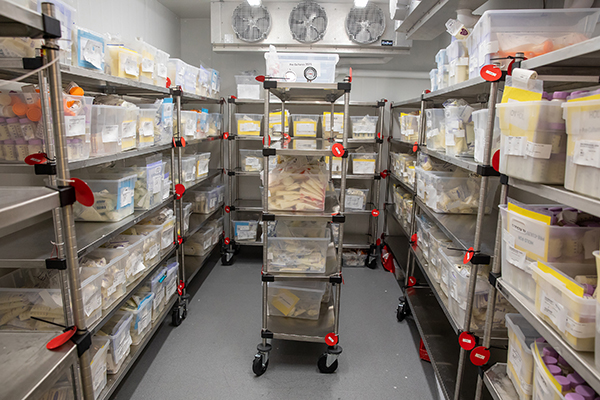 T-bay freezer
The Milk Bank started with one stand-alone freezer to store batches of incoming raw milk. Recognizing an increase in demand for human donor milk, a new walk-in freezer called T-Bay (short for Thunder Bay) was built in 2018. The new freezer improved storage capacity to hold 1,500 litres of incoming donor milk.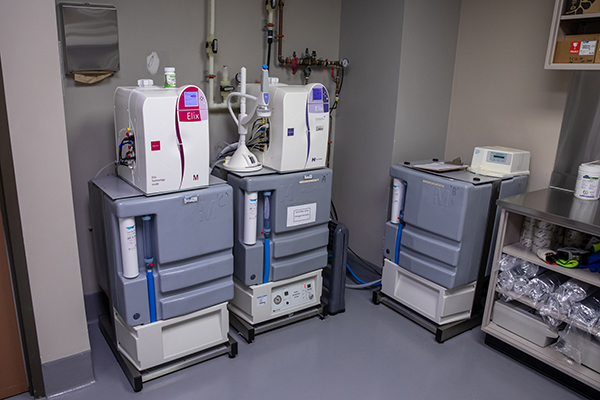 New water system
In 2020, in response to a rise in demand for donor milk, the Milk Bank added a third tank of lab purified water to run the automated pasteurizer machines. This allowed for an increased capacity of donor milk pasteurization.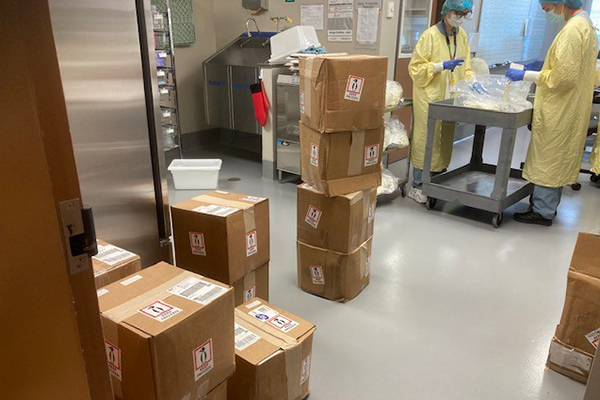 Milk bank in action
In December 2022, the Milk Bank team packed and shipped 3,647 bottles of pasteurized donor milk over the span of four days, to ensure sufficient supply for hospitals across Ontario over the holidays and into the New Year.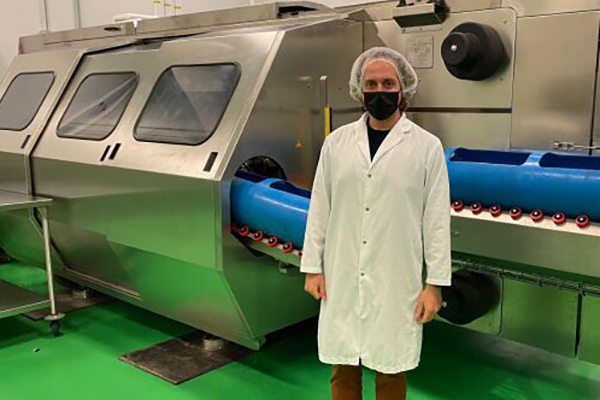 Looking to the future
Ongoing research in collaboration with the Milk Bank hopes to further optimize the quality of donor human milk for preterm infants, by improving how it is processed.
Thank you to our wonderful donors who have supported the Milk Bank and hospitalized infants in need over the past decade. For more information, please visit Milk Bank Ontario.